LGBTQ+
Let's Talk... In Text
---
Episode 4. LGBTQ
Paul
Hi, my name is Paul McKernan, and welcome to Let's Talk, the podcast where we discuss inclusion and its importance for the students of Ireland today. Coming up we've an interview with Lauren Calhoun regarding the LGBTQ community and the efforts it faces regarding inclusion alongside some clips of your own experiences. So let's get into it. Today we're going to be looking at the inclusively efforts within the LGBT community and our first guest is Lauren Calhoun.
Paul
So from our survey, we can see that there is fourteen point three percent of students who don't feel represented within college. How do you feel that we'd be able to get this to one hundred percent where everyone feels included?
Lauren
Yeah. So just for context, I was the chairperson in my final year, so that's kind of why I'd be here. But with the fourteen point three, definitely, I think I wouldn't know exactly from each student because I have been out of college for two years. But I do know that a lot of that just kind of talking to the students is the biggest kind of thing. I think a lot of the time is actually going to the different societies, whether it be like a queer society or being a like dealing with kind of like any other kind of particular societies and stuff.
Lauren
I feel like definitely kind of getting to actually talk to them, because I found that even with the student union when I was in third year, that's when they actually came to talk to us and actually to understand what our society deals with them, what kind of stuff, what we're handling that we shouldn't really be handling. I think definitely with kind of talking to different people, even with lectures and stuff like that, I feel like it can kind of feed into that.
Lauren
So I would have even been aware of, like, different lectures that wouldn't have been as inclusive or even just giving students the kind of respect that they should be getting. As somebody in your classroom, you're teaching them, they're teaching you. You should be kind of aware of each other and aware of what the other person might need, whether it be in an LGBT context or in any kind of context. I feel like communication was always kind of a bigger issue that was kind of behind it all when I was in college.
Lauren
But I feel like it's more to kind of the listening and working with the student union. Like I've seen Caitlin's done brilliant stuff in the past year, and I've always been a big supporter of her. I feel like definitely, kind of student unions, and it shouldn't have to be lecturers. They shouldn't be have to be told they are educated, you know. But I definitely feel like just talking to the different societies, whether it be on an LGBTQ kind of context or rather be on like any kind of other societies, that are there that don't feel represented, because I know within Carroll's [building] it's always a very, the creative departments have it be a lot more kind of closed off and wouldn't want to let people know that they're not feeling represented.
Paul
You were the head of the Pride Soc weren't you?
Lauren
In my final year. Yeah.
Paul
Did you find that the Pride Soc helped bring more awareness in the college than before?
Lauren
When I was in first year,I wasn't even in Pride Soc in first year I was kind of too nervous to go by myself and all that. But then when I actually got into it in second year and I actually noticed what Lee Hardy was doing at the time, the then chairperson. The awareness was getting there. I think it was, it fluctuates between years, definitely, because I'd say even this year, it's a whole different ballgame for Pride Soc. But when I was in third year, it was tough to try and get the awareness out there because we would have the different days within the kind of college year of having a stall up and everything.
Lauren
And you would have some people kind of coming up and kind of questioning different things. But I feel like the awareness is getting bigger because I feel like the more that we kind of understand what the college needs to know in a way. So what people in different departments need to know about what they want to know, and within that like kind of how to ask the questions and stuff. I feel like that's a lot of the kind of holding back that a lot of people had, really.
Lauren
But I feel like in third year, because we did have a few different events and we did talk to more people I found than I had in my previous years. I think even when I ran for well, for equality, even though I didn't get it, I still found that a lot more people were thinking about it being like, oh, OK. So there is somebody who is creative that is coming into this who can answer questions.
Lauren
I feel with Caitlin now, if she continues on, I don't know. But she is brilliant for that. So she's still working with pride. So she's constantly still engaging with them, as far as I'm aware. And that really makes the difference, because then she's breaking the barriers for the people that wouldn't really ask us questions. So I feel like it's coming more and more. It's just it is taken a bit of time, but I feel like we'll be in a better position in a couple of years. I feel like the numbers within Pride Soc also was a bit of an issue when it came to awareness because we couldn't get much out there because there was not many there in the next couple of years, it will really, once it gets bigger it will be great for awareness.
Paul
Do you feel that in college there's certain courses that the LGBT community don't feel comfortable taking, because of feeling like they're not going to be included? Like, for example, in our survey, we got a lot of responses about GAA culture, and do you think that would contribute to people like in the LGBT community not feeling included?
Lauren
Kind of definitely in a way. But I can't speak on each kind of person that goes into different courses. I know that my course is very good. It was theater and film practice, so automatically, I don't think you get more open than with that [laughter]. But I found that, some courses you can find a bit of a comfort bubble in it. Because I know myself, being from a rural background and being in those kind of atmospheres where I knew what kind of courses, different kinds of people were doing stuff. And it never really occurred to me to do certain things like business or like sports sciences or any of that kind of thing. But I was aware of the people who did, and I was aware of the kind of person that they were and not even in a bad way. Like just I know that they be this kind of way, but I do think sometimes it can depend. I know with DKIT I still know a very good amount that would be in the business building. That would be doing management or marketing. I'd know different people from societies in there. But I feel like it does make you hesitate before you're looking at it, because when you're thinking about college, there's some bits of your brain that you're like, oh, I wouldn't do that because of this situation and that situation, that you are kind of thinking way too far ahead when you're just about to go into college. So I can understand where people are coming from with the kind of the nervousness with GAA boy culture and stuff like that. But I feel like that is kind of changing a little bit. It is easing a little bit, like it's not as much as I thought it would have been a like a longer time ago when I was first going into college, I would have a certain I wouldn't do this. I wouldn't be doing this in college. I wouldn't. But at the same time, it wasn't always mostly about being queer, that it would stop me. I think it was more of the fear that I already had about being queer and how different kinds of people would deal with this in a way. But I feel like a lot of the time with people from rural backgrounds, I find more so that it affects them a good bit more rather than people that were in cities or in big towns.
Thoughts From You
But I feel like I was in denial and I remember talking to, when I came out, it was fine. And then I talked to one of my friends who had a bad experience in the Pride Society. So I don't want to say his story like it wasn't that bad, but it just made me feel like, oh, I don't want to join even though now looking back, I'm like, I probably should have just put the story out of my head and joined cause they fight for things that I want to fight for now. So I don't know if I have the best perspective. I think that, like, DKIT is a very safe environment, especially the Carrolls building. I feel like you could walk in saying anything, wearing anything, doing anything and no one bat an eyelid. Which I do have to thank. I think when I started college, if I was in any other course, it would have taken me a while to come out, but because I was surrounded by such open creative people and the Carrolls building was just full of so much different people, and it definitely made me feel so comfortable. I don't know whether that's the course or whether it was just the environment I was in. Growing up in Dundalk, like Dundalk is not that bad but in an all girls school and a catholic all girls school, your brain just gets smushed into this like certain kind of person you have to be, and starting at first year was like finally seeing different people that I identified with. I was like, OK, I feel safe to come out and like, thankfully, it was a very safe environment. Everyone was like, OK, cool. Like, that's the best. When no one really says anything, they're not like, oh my God, they're just like, all right. Yeah, I, I have the Carrolls building to thank for that.
Paul
Definitely. I do find that if you are in a rural background, you seem to think it's not in their knowledge like it's something I feel like there needs to be a lot more attention to maybe rural backgrounds with regard to the LGBTQ, because they don't grow up with that sort of openness, whereas cities would be because you're surrounded by people all the time, so you're more open to different characters whereas in rural you're literally just staring gat your family, your cows and your neighbours. And as far as I'm aware there is no LGBT cows, maybe in a few years [laughter]. But for the rural community I do think there needs to be more attention put on that. But as you were just highlighting your experience there, how did you find being very open about being a lgbtq member in college, what was your experience like?
Lauren
So, at the beginning really I wasn't very out [laughter] which is surprising I know. But when I was in secondary school I was kind of figuring it out, and when I got to college I remember even trying to go to a meeting in first year and just not being able to do it. I just left it for that whole year and didn't even try. The year after I first joined and then, Lee Hardy I couldn't think higher of the lad honestly, cause he just welcomed me in with open arms, so kind and just ready to bring me through it. I remember every year theres a thing called pink training, its normally on in galway or cork, and it brings all of the pride societies from all around the country into one place for a weekend. That can change the game for a queer person in college. It can show you all these kind of people that you don't see on a regular basis and can open your eyes.
Paul
That's actually quite fascinating, that's something I would never have thought of. Pretty impressive the fact that all of the colleges LGBT socs do all meet. I do think that brilliant.
Lauren
So there's Pink training and there's another side off called purple training so focuses mostly on trans issues. I was lucky enough to go those two years in a row, and that's always in Maynooth. SO it's the Maynooth pride soc they would hold it every year around February/March time. It's a whole weekend again but it's a lot smaller and a more educational I find. I knew I was thinking of being chairperson in third year so I wanted to be as knowledgeable as I could as a cis person to understand what my students would be going through and how I could support them. I found it incredible, it was a lot of colleges going to that as well from around the country so you're learning from other people and their experiences. So say if you're talking to a rural school, how they've been dealing with it, and you're still talking to a lot of city colleges like DIT or blanch. We would have all the inner cities and using that you find out so much more than you would if you were to just be in your own college. Pink and Purple training were amazing in college. Those were always the more fully in Pride Soc, I found the queer experience throughout college in general, I couldn't really complain as a Cis Queer person. I wouldn't have the same look at it as maybe another student would. You're going to have words said at some point but I found the people I surrounded myself with in college to be game changing.
Paul
I just wanted to add on your experience with college night life, did you come across many marginalised experiences in college where there was members of the lgbt community treated badly, and were they solved if so.
Lauren
So a lot of the time the people that would have been in the pride society at the time wouldn't be interested into going out and stuff for those exact reasons because of not even the fear, but the kind of the nervousness of going out. And how is it going to look if I do this or if I look at that person or if that happens? You know, so I know that I had had a few different kind of not even kerfuffles, but like looks and like, oh, right or blatant staring as if they're paying for it just chilling looking at you.
Lauren
But then I would also have friends that aren't in the college that would be my age that would have even been fed up after a night out and stuff like that. A friend that that would have happened to, they weren't in DKIT at the time, so there wasn't really much that could be done. But of course, like it's always it's going to be tough kind of working with that in general and whenever that kind of thing happens.
Thoughts from You
I feel like I hundred percent would be absolutely fine with gender neutral bathroom. But I know that there's people who wouldn't. So I feel like if you keep the male and female bathrooms but have gender neutral bathrooms on top of it so that people have the option. You don't want to just take away what people are used to and expect them to be a hundred percent, OK, just because people like us might be fine but I know there's other people who would be uncomfortable with that. I feel like having the option is a stepping stone to getting to this society that we want.
Lauren
Bring that up at certain points with certain people. If certain people were in the room with you and you said "oh yeah, I'm going to getting these in [gender neutral bathrooms]", somebody would be like "why do you need that, what's the point in that", and really getting annoyed about it when its just a bathroom.
Paul
So do you feel that there is still a lot of ignorance around the [transgender] community? Like a lot of people don't understand transgender rights and that's why they're like, "oh, well, why do we need these bathrooms?" There still needs to be more education in regards to the transgender community in order for this sort of opinions to decrease? Like, I know you're not going to fully get them to decrease, but more of a decrease than there is at the minute because there still seems to be a lot of hate on trans, especially in colleges.
Lauren
Oh, definitely. I feel like well, I can't even really kind of talk on any student behalf. I can only know from what I hear and what I kind of learn from them. But I definitely yeah,it's really getting tough, you know, and you can even feel like that when we put in the bathrooms. Even on an institutional level, which you usually would hope that it wouldn't be like that. But the journey to get the gender neutral bathrooms on campus itself was exhausting. They didn't even get in until I left college and I put them in as soon as I started in third year. As soon as I got chairperson, I went straight to Maria, who was the student union president at the time, and I said, we're getting this done by the end of the year. She said, yeah, then didn't get them until the end of the year I left. And then even then it was until the college year that it showed up and they actually put the signs in. And it wasn't that we were trying to put a big rainbow flag on the sign. We just initially wanted it as WC, as an inclusive bathroom. So on an institutional level, it was very tough.
Paul
You do need that safe space. I'm sure in their position it's very difficult. Having to go into a bathroom that they don't actually identify with anymore. So to have a gender neutral bathroom, that if they know that they're able to go in there and they're not going to feel like judgment, they're not going to get looks at the sink or whatever, even just to have something one less thing to worry about.
Lauren
That's all really. When I was the chairperson, that's what I really focused on. Also, like there's one last thing for you to have to worry about. There's one lesson that you have to actually stress and think about for ages. Whereas I think with a lot of the other heterosexual cis persons, they don't have to think about this. They don't have to think about ten different things before they go to a bathroom. They don't have to think about what route should I take? Should I completely not look at somebody when I'm walking down the hall. If somebody says something do I say something back to them? If I go to the bathroom, what reactions would I get? Whereas you're literally just looking to go to the bathroom? That's all it is, really. But it means so much to the people that just want to feel safe for those few minutes. I don't know. I don't think it's asking too much.
Paul
Do you feel like there's a lot of facilities for transgender in the college, in regards to, for their mental and physical health?
Lauren
I know that when I was in college, in the later years when I was in college, that we got a brilliant, we got really good counseling services for trans people in the college. There was one of the counselors and she had gotten training to go and to learn about how to counsel a trans person and how to kind of work with them on themselves and that kind of thing. I feel like she did a brilliant job. I heard really good comments about her. The way that she treated our students was impeccable and that made me so happy. I don't know if she's still there, but it was a really big step when I was in college when she came in. Because it actually felt like a breath of fresh air, like somebody you can actually have a talk with and not have to kind of think about the language you're using that you would already know. I feel like with lectures and with dead names and all that kind of things and pronouns and stuff I think that can affect a trans persons kind of well being in a college because you're either constantly reminded or you're not being treated with the respect that you should be getting. If you get me. I feel like that would affect, that did affect, a lot of students when I was in college. That the disregard for their identity really made it tough for them. And I, I feel like the college, it's better than some worse than others, if you get me that there's stuff that the college can work on. But I feel like, it really counts. Just actually talking to the society. It really does. And with even lectures and stuff like that, with the dead names and pronouns and stuff, I feel like educating themselves. It shouldn't have to be a responsibility for a student to go and tell somebody exactly what to do to get them to that point. It should be that they should just go and it should be an option for them. It shouldn't be that it's like, "oh, a trans person has to teach me how to do this and do this and do this just so I can do for them." It should be that, "oh, a trans student wants to do this. How can we facilitate that?"
Paul
Do you feel like maybe there should be like a training week for lecturers where they spend a day, even if it's just a webinar, on how to support their trans and LGBTQ students?
Lauren
I'd love to say that we don't need it, but I feel like it is needed. Yeah. It's not just a trans persons responsibility or queer person's responsibility. It should be the lecture should learn to know how, because I heard of different bits of lectures just not respecting their students at all. Yes. You're teaching somebody. You're educating somebody else. It's like you're educated yourself and you're not going to go and continue to educate yourself on issues that will actually matter to another person's life. If you get me.
Paul
When you were doing the Pride Soc, did you have many allies to the community rather than actual LGBT members? Did you find that there was people joining in who were heterosexual but were joining as an ally to the community?
Lauren
I don't think we did. I do remember, though, and this is just a little side story, where we went to pink training in my final year. We got ourselves in a situation where we had one space missing and we couldn't fill it at the time. So we brought a token straight with us for the weekend. So it was my friend Oisin and he found it incredible. He found it amazing. I feel like if we'd had more of that at the beginning of, like heterosexual people that really either like, cis heterosexual people that were interested in learning more about it and stuff like that, it would have made a lot more of a difference, because when he went with us, it did not feel like stressful for anybody. It was the way that he was so interested and he was so kind about it. And he went to every single workshop he could to learn as much as possible, whether people in the pride soc were with him or not. He wanted to go and learn. And it really inspired us in the Pride soc that there was somebody who had no real connection to what we were feeling that was still so really interested and really wanted to help and wanted to be there for us. He ended up helping us out a few months afterwards with different events and stuff, and he'd be around and all that and he came to the awards of the year as well, because we got ourselves in a situation again where he came with us. But I feel like in the next couple of years, hopefully there will be more of an influx of allies. Because it does make the difference, it really does raise a group when it's not just that you're leaning on each other because you're sharing the experiences of other people that want to support you, that have never had those experiences that really want to help and just to be there and to be an ally, you know. But we didn't have that many when I was in college. Hopefully in the next while, I'll hear loads more.
Paul
So just to add on to that, what changes would you like to see in the upcoming years, within DKIT and other college campuses with regards to the LGBTQ community?
Lauren
So I actually I was thinking about this the other day. What would need to be done, but definitely from like a cis queer person's point of view, that my ideas of what should be done might be different to say like a trans student or to anybody else. But I definitely think that there should be more of a more of an easing on student I.D. Like I think that student I.D. shouldn't be the be all end all because I do think at least that if you have your D poll and you have all of your certain documents and stuff, when you're say a student, you should be able to change your name on your college I.D. You should be able to change on everything once you have your diploma and obviously all the required documents. But I was aware that it was not possible when I was in college that there wasn't a way of it. And then I feel like that definitely should be looked at when it comes to dead names and pronouns and stuff like that. Even I know it's a stretch, but I'd say in the far, far future, I'd love to have pronouns on studnet ID. I don't know how that could be possible. I don't know how other students or any like how I would feel about that. But I know that, I would have liked to have done that, if I'd been given another year of Pride Soc or anything, I would have loved to look at that. Even just elective things. So you don't have to do it, but if you want to, you should be able to. Continuing the education of lecturers and the counselors so that they are progressing with training. And they're not just kind of, they do one evening thing, they do a one day training and they leave it at that. I feel like they should be continually learning the same way that we should be continually learning in college. I think with sports and societies, I actually didn't mention them much this, but they have always been the kindest lads. Every time I would go into that office and they would say, What do you need? I can give it to you. What do you need? Do you want this? Do you want that? On it, we've got it for you. So I think continuing the relationship that we had with sports societies was really important. I feel like that should be kind of more looked at, even with all the colleges. That it really does make the difference when you have that support behind you. Because I know there was some other societies in different colleges around the country that would have a difficulty with their sporting societies, whereas like that's where their support system is coming from, they are there to help you. They shouldn't be blocking you off, if you get me. And I feel like you can, even just training days for students as well as somebody who is curious, but they don't know exactly how to even ask a question that those should be kind of accessible at least once or so a year, you know. So you have the chance to kind of ask the question that you don't get the chance to ask really at all.
Paul
It's just very refreshing to hear that the sports and societies are very welcoming to the community because that's sort of it. That's just incredible to hear, because you wouldn't because that very dominant male. So that's that's quite refreshing.
Lauren
They were absolute darlings. It terrified me when I started because I would come in at the beginning of third year and I would try and come into the lads and Derek would be there. And normally I was like a person that would be nervous, kind of talking to guy types and stuff. But he was so open all the time, I'd ask him to jump, he'd say how high, and really just be like, and if it wasn't possible, he would be completely honest with you and be like, look, I will do the most that I can like.nI remember at one point we were we were trying to kind of talk to different societies and he got us a meeting, or like a photoshoot with the version of a minor GAA team that's on in the college. I know there's two teams, but he got us to meet them. And so they actually probably would have never got to meet a Pride Soc Chairperson or actually spoken to a queer person and that kind of setting. So I feel like that made a big difference within that he organized that for me and he would, he said if you want to talk to any societies in particular, if you want to get in contact with anybody, you could do it for me. We can do it in a nice, safe way. So Derek was always there whenever we mess, because I remember I met the girls, got in as well. And Derek was there the whole time. He was always so supportive. He was a brilliant guy. He's great. Like, so it made the difference. And I hope that they continue. That in the next couple of years, because it will be definitely needed, all of them.
Paul
That it is very refreshing to hear. Finally, our last question is in relation to our survey, and we found that a lot of people mentioned that social media is a platform which is which is discouraging to the LGBT community. And I'm just wondering, how do you feel it affects members?
Lauren
So, big time [laughter]. Social media I think with when I was in college, it would have been a lot different than right now because of TikTok and because of Twitter and stuff like that. I feel like Twitter was still very kind of discouraging when I was in college. But I know that with the rise of TikTok, like it's gotten crazy, it's gotten ridiculous. I see it on my own for you page and on my own different platforms. It's becoming kind of dangerous at a points I can't even speak really from like a, sorry that I have to keep referencing it , but like as a queer person, I can't even begin to imagine the way that it discourages kind of trans students and stuff like that because it puts you on the forefront.Like when you the idea of like a member of the community that is giving themselves a voice, that is putting them on the platform and the sheer amounts of kind of anger that goes into them on that platform. And then it's rising like the amount of people that are giving this anger is getting bigger and bigger. And then on platforms where a movement can change so quickly over a day, I've seen things completely change over a day on Twitter and even on Twitter. It can go one whole way and you can think that's something to solve. But obviously they're still going to be these angry people that are still there. They're the ones that are continually being seen. Whereas with the movement, you see it for about a couple of hours on TikTok and then you still just see the hate after it, that's still continuing. And then it goes on to a person's next video and then on to a video that's completely irrelevant. It's oh, it's getting really tough. I'm finding out that even, giving these angry people a platform to spew the hatred that they do. And to really just I don't know, it's really getting tough at the moment with social media where the bubbles that you think you're in get invaded within minutes and it completely shatters people like I've seen this multiple times where it's just decimated people's mental health. And I feel like I can't even speak on how it could be fixed or anything. I don't even know. I feel like it is getting tougher for students and getting tougher for young people to kind of deal with the hatred head on. Whereas a couple of years ago we didn't have TikTok. So it wasn't a minute, like a straight shooting thing. It was more like you'd see it a good amount of time on Twitter or even on Facebook. The different messages that are being put out on all these different platforms that are like even with like Piers Morgan and like all that kind of thing. The absolute hatred is on national television. It's on platforms that everybody can see. Your parents, your grandparents can see. It's that they are on so much, like the Piers Morgan used to be on every single day. So you might not see, like your grandmother for like a week. And she all she sees of him and she doesn't see you. And then you try and get her at the end of the week. And she's after seeing all that. And it's even worse with older people because they're not as tech savvy. So all the information that they're getting is through this online. It's through this lens. And the only hopefully stuff can be done on if people just keep talking about it and people just keep saying, look, this is shit what people are saying to other people. But the people that exist in the world that we're talking to them this way, we're saying these things. So I think with how it's so immediate that people are just putting it out the same way with Twitter, you automatically can just put out a tweet and you can't like you can delete it, but it's out there straight away and everybody can see that with people can see within 30 seconds. And once you delete it, people have that screenshot of it. People have that kept, people will send that to other people, you know what I mean? And then it's like a screenshot can be taken and brought to Facebook and then people can be attacking you on that.
Paul
Do you feel like the pandemic hasn't helped the situation at all?
Lauren
Absolutely. Like, I think you have the pandemic, really, because everyone's stuck inside. And it's I guess the people are frustrated, but not everything can depend on you having a bad day like you shouldn't have to be. It's even worse for people that are on their own during this pandemic, because a lot of the, I remember that a lot of queer people get kicked out a lot. And then during this pandemic, they're stuck in that situation. They're stuck in that homophobic space and then they're getting online as well. So you're getting it from like all these different directions and you cannot leave because there's a pandemic. So you're stuck in this situation where you're dealing with this, you're dealing with that even for I know, for LGBTQ plus, like young people and stuff like that, our services are closed at the moment in Dublin are the health service is closed open like all our clinics are closed. There's no way for that. I think that affects it as well, because you're not seeing people. And when you're online as well, you're just getting that little bit. You're not getting the actual social interaction or putting your phone down and looking at the person and having a chat with them. You're surrounded by the technology of looking at all these articles, all these messages, all these things. I think during the pandemic it's getting a lot worse. And I think if the pandemic doesn't really end soon, it's going to end badly for young people and even for older people as well. I find that, like with older queer people, that they're even more so than, you know, because some older ones would have been in complete lockdown and haven't left since last March, haven't even had the chance to leave. And even some people that have underlying conditions that are living with disability and stuff like that, that even affects them as well, because they can't even enjoy what we had in July of going out to a call from people in the community that are still being marginalized within themselves. And the pandemic making it even worse, makes it even more closed off. So hopefully that doesn't last too much longer so that it can be we can kind of go back to and you can actually go and have the queer spaces that we would have usually had.
Paul
Hopefully it will end soon and hopefully we will get back to normal and there'll be a lot more services opened. I have to say thanks so much for joining us. Everything was very interesting and it's definitely a lot more awareness on the topic because there's a lot of issues. Even I didn't know about the community, so I know it was really interesting to hear. Thanks so much for joining us.
Lauren
Thank you! Thanks for having me.
THE END.
Disability Podcast Transcribe
Feminism Podcast Transcribe
Ethnicity Podcast Transcibe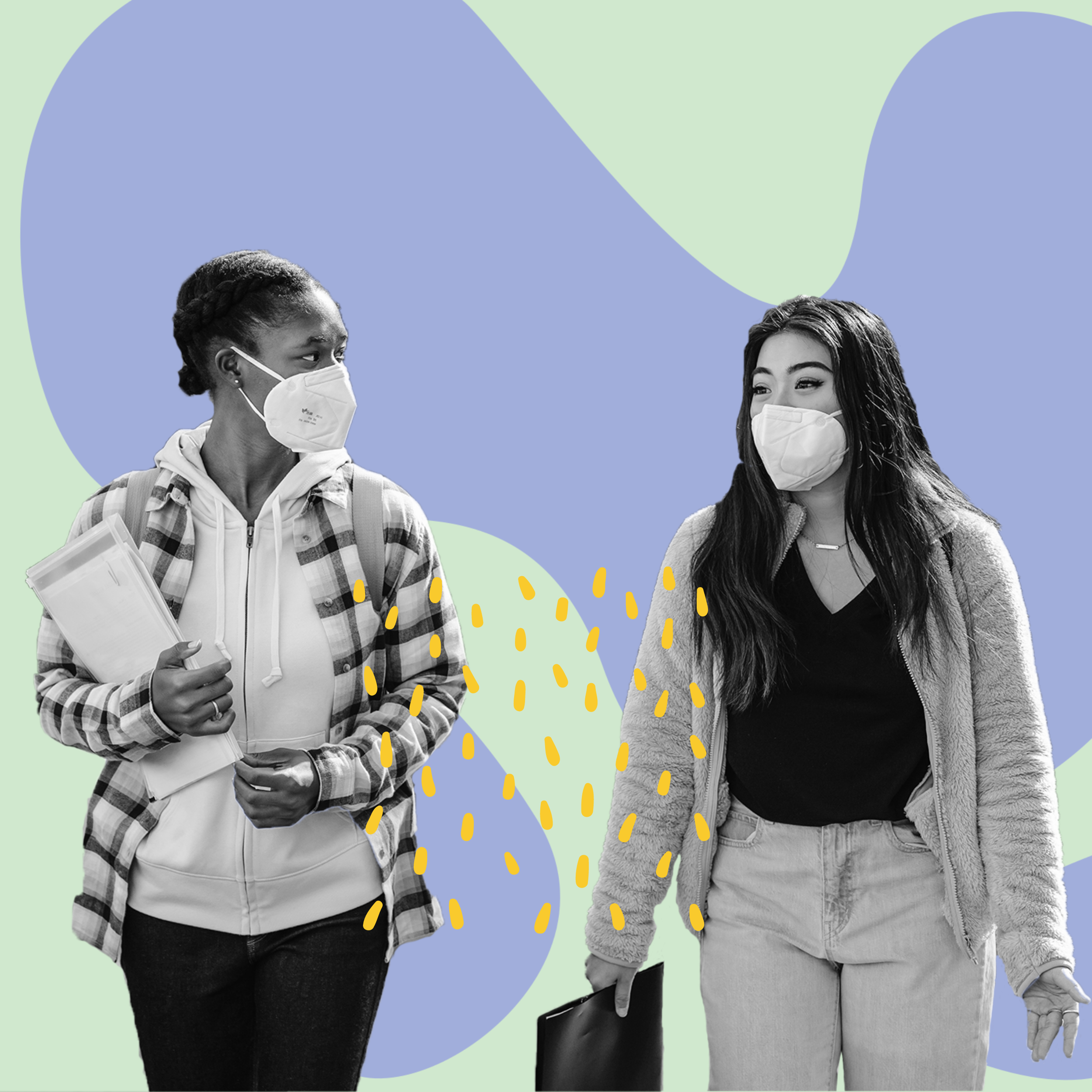 About Us
The Idea and Team
---
Discover how this project came to be and get introduced to each of the team members. Learn what role each of our members have to play in bringing the project to life and find out why we are passionate about educating on the importance of inclusion.
Learn More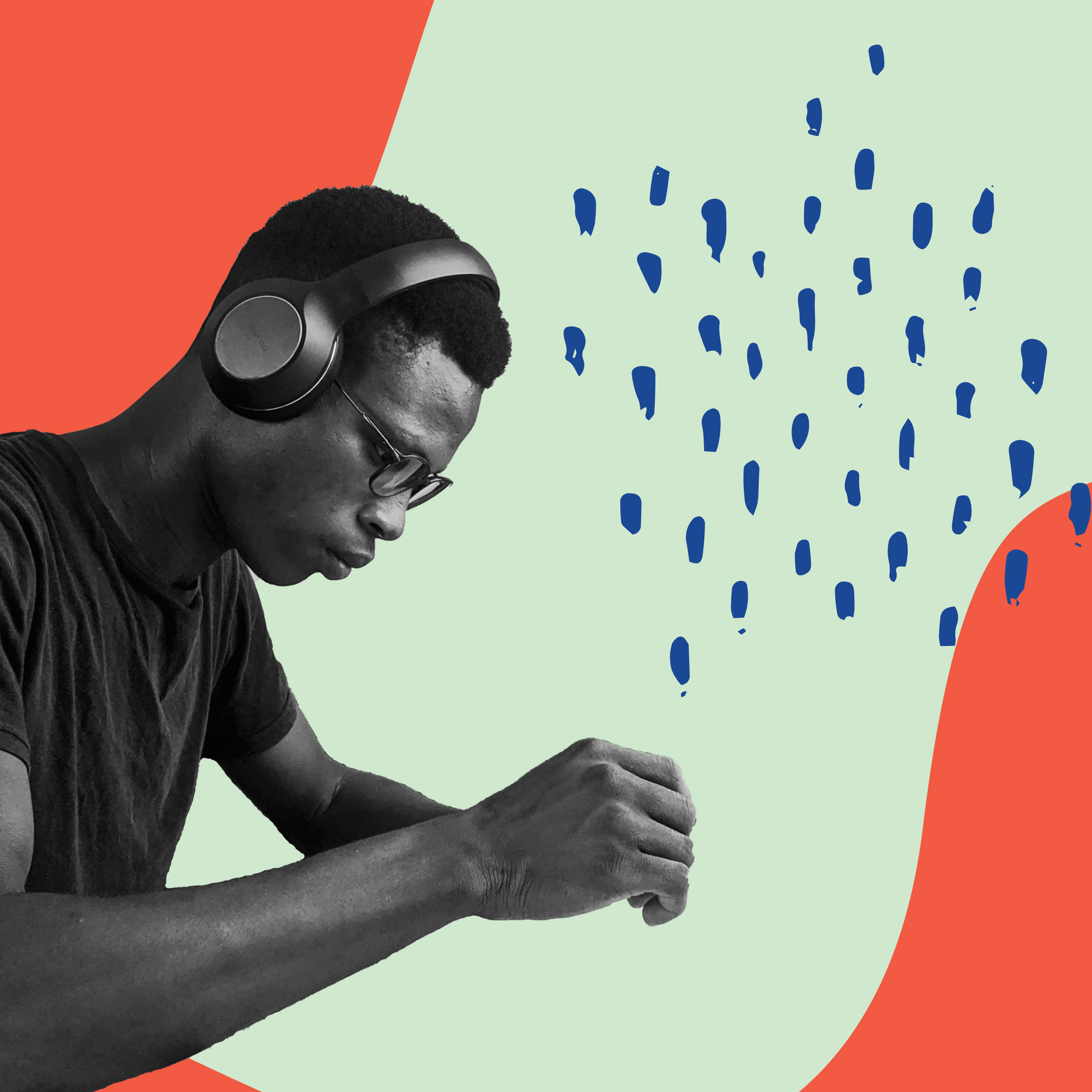 Podcast
Listen to our procast
---
The Let's Talk.. podcast is a mini-series which discusses specific topics surrounding inclusivity as a student in Ireland. Hear voices and experiences from a variety of people and join the conversation by interacting with us on our social media and here on our website.
Listen Here
Join the Conversation
Want to get involved and have your voice heard? Feel free to contact us through email or connect with us on social media! Our project wants to have an open conversation and make inclusion possible for all, that means hearing from all too. Have an experience you want to share, an opion or even a shoutout to any one who helped you to feel included in your learning experience? We want to hear from you!
Contact